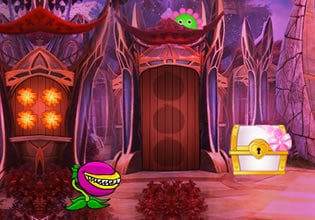 Bountiful Dog Escape
Dogs in the village here are joyfully living for the place is located near the forest and almost everyday, there are new things to discover just for them. But all that frolicking in and out of the place however is going to come with its little troubles, especially for one dog which got its owner worrying.
This dog which didn't come back a day later after being freed belongs to Tommy, he is really worrying now for his dog have never been out for this long and he whistled numerous times too for him, but it doesn't seem to respond to it. Tommy have had it of waiting later that day, he will attempt to track it for maybe it needs his help and that's why it couldn't return. He is going to thank himself for that, for eventually he will find his dog and it will not be in the best of situations at the moment. Escape players, you will now be playing as Tommy here and off you go to rescue your missing dog wherever he is in the area, you will find him in trouble and that's where the questions will be. And one is will you be able to rescue the dog from what is troubling it now before the sun goes down on place?
Bountiful Dog Escape is a new outdoors animal rescue escape game developed by Games 4 King.
Other games by -
Walkthrough video for Bountiful Dog Escape