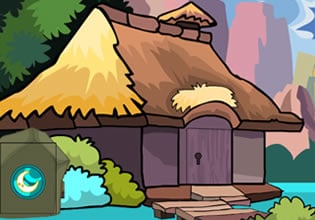 Rooster Hen Escape
A rooster in the pen is experiencing something really weird and it was everywhere attacking everything. As the rooster's owner, Ricky was only observing his rooster for he has no idea what's going-on with it. He looked at it carefully for he was keen to solve its problem, and then he finally saw it, the rooster's hen was actually nowhere to be found and as Ricky looks into the coop for it, it wasn't there! Okay, they have eggs too and he can now understand why it is uneasy.
What a secret they have and Ricky didn't even notice it. Okay then, Ricky and his rooster will find his hen then for really it's his as well, and they having children is also an advantage to him. Wherever did that hen go anyways? And it's amazing too his rooster here is really reacting to its missing partner. Escape players, will you help here as well on the search for the hen? Find clues around the area then and quickly too, for when the sun sets and the hen isn't yet found or isn't back yet, then Ricky will begin to really get concerned here.
Rooster Hen Escape is a brand new point and click animal rescue escape game released by 8b Games and Games 2 Mad.
Other games by -
Walkthrough video for Rooster Hen Escape