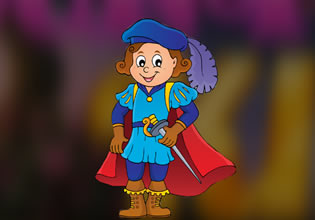 Bountiful King Escape
The current king of this country is the most hands-on in generations, he goes around checking different things across the land and bring solutions to problems as best as he can. Nothing has ever happened to the king though in this way he governs, not until today though and he was lucky one of his knights were around.
The king was in this town checking the place for problems, but he got trapped in one of the houses there! So it was right to bring security on ventures, it always is especially for important people, and it's a good thing the king was accompanied by his noble knight Quentin. Escape players, you will now be playing as Quentin the knight here and you just discovered what is happening to the king. Okay then, will you be able to help the king here before his safety becomes even more significantly at risk there? Delicately now, for the king might get hurt.
Bountiful King Escape is a brand new point-and-click royal rescue escape game from Games 4 King.
Other games by -
Walkthrough video for Bountiful King Escape