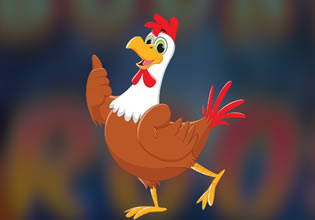 Bountiful Rooster Escape
There is a rooster in this village here which was not at all normal, in fact it was a thing with wisdom and it gives advises to people in different topics, it was also very big and people could not really miss it. But that day though, that size of his will become a problem, for it got trapped in the hall's cell-block there and because it was big, he really can't get through!
As an officer there, Kyle have no idea why the rooster is in the cell, how did he even get passed the other officers in the place? Probably he was trying to find-out about something and it got accidentally trapped? Escape players, help Kyle there as he frees the asset of the town which was the rooster. Find the key to open it then and delicately, for it is as big as the cell and it might get hurt in there.
Bountiful Rooster Escape is a brand new point-and-click rescue escape game from Games 4 King.
Other games by -
Walkthrough video for Bountiful Rooster Escape