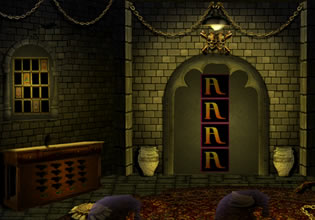 Vague Monster Escape
There is this monster in the village that roams around there and as it looks, it seems scary but one can be assured that it is harmless unless one tries to hurt it. As a resident of the place, Daniel knows that for he is a kind of a guy who can see through the goodness of creatures, and he knows very much that this one is good. But that day though this monster is going to need his help, for something happened to him and he needs a rescue!
Escape players, Daniel is now in the small old castle which is near the village for some kids reported to him that this said monster is trapped in there somewhere and they couldn't get him out! Daniel is now going to do this but he now sees the difficulty of this attempt, that's why he is going to need your help as well escape players, would you like to offer your skills just to rescue this trapped monster?
Vague Monster Escape is a brand new point-and-click rescue escape game released by Games 4 King.
Other games by -
Walkthrough video for Vague Monster Escape