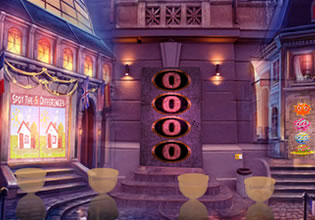 Comely Monster Escape
There is a fuzzy monster living in a tree near the village and the villagers know very well that it is there, but they do not bother with it though for it is said that the creature protects the forest and it does not bother with them as well. But that day though, one of the villagers found this monster trapped inside a house and he was quite confused why the creature was here.
The one who found it was Steven and at first he thought what he saw was just a fuzzy cushion, but it wasn't and he was then put to the task of rescuing this creature for there was really nobody else there but him. Steven is a nature person and even though this was a monster he was trying to rescue, he still thinks this thing is a part of the earth so it must be saved. Escape players, imagine you are in the shoes of Steven here, will you be able to free the green fuzzy creature so it can safely return home?
Comely Monster Escape is a new point-and-click rescue escape game developed by Games 4 King.
Other games by -
Walkthrough video for Comely Monster Escape