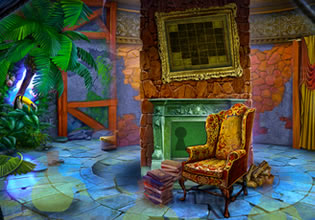 Funny Monster Escape
A lot of strange creatures roams in the village here other than the normal animals, but those creatures even though they are considered as monsters, they are really not harmful to anybody, some were even funny like this one who was a close-friend to Tommy there who is a human and this one looked like a big purple musical note which was also deformed.
That day, Tommy was going to the house of this musical note monster friend of his, but as he found him there he is going to have to rescue him, that's because he was actually trapped in his own home there! Tommy is going to have to free him for he cannot get himself out, but he is going to need help on that as well for he seems to be having a hard-time with this. Escape players, would you like to help Tommy here rescue his monster friend?
Funny Monster Escape is a brand new point-and-click rescue escape game from Games 4 King.
Other games by -
Walkthrough video for Funny Monster Escape