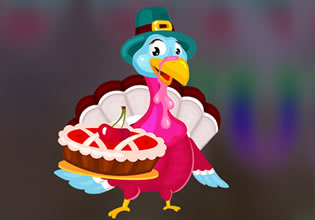 Funny Turkey Escape
Andrew is living in his old castle alone now for this entire town here where it stands is being evacuated slowly for there are no prospects there anymore. But he still has a companion there though, and that is this turkey which was quite fascinating, for it is entertaining and mostly funny. That day, it was a dull day so Andrew tried to find his turkey companion for maybe they can converse on the happenings of the week, but it seems that they won't at least right away though, for the turkey is trapped there in one of the houses of the town and he needs help!
Luckily he was a chatty thing, for if he wasn't then Andrew might have not known what happened to him, now he is going to rescue him. Escape players, will you help Andrew's only companion here get free from being trapped?
Funny Turkey Escape is a brand new point-and-click rescue escape game released by Games 4 King.
Other games by -
Walkthrough video for Funny Turkey Escape