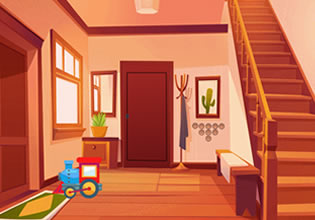 Vectoric House Escape
Marvin was checking-out one of the houses in the neighborhood there, this place where he was is called the Vectoric, that's not a very usual name for a house, but it's okay for the place was quite decent. As he roamed around in there however, something happened and now Marvin found himself scrambling around the rooms looking for a way out!
Marvin got trapped in the house and he has no idea what happened, he knows something happened there and it could either be the house or him. Escape players, Marvin wants to escape there as calmly as possible so he won't have a bad impression of the place and also, he doesn't want to damage anything in there. Okay then, will you help him so he can escape out of the house?
Vectoric House Escape is the newest point-and-click indoor escape game from Games 2 Rule.
Other games by -
Walkthrough video for Vectoric House Escape