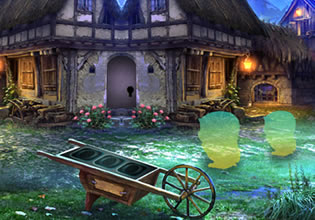 Funny Magician Owl Escape
The king is pretty happy of his current magician, for this one does not only protect the kingdom and its people well, it also is funny with its jokes which he cracks at times appropriate. This magician is an owl, it is small but make no mistake in messing with it, for it is a high-ranking sorcerer. But that day though, something happened to it and as its assistant, Rhiney was kind of confused why and how did something like this happen to him and he can't get out of it?
Rhiney found his master trapped in a nearby house and he thought, can't he use his magic? Well, he would have used it to escape a while ago, but it might have not worked for he is still trapped. Escape players, Rhiney knows nothing about magic and that's what scares him, for this problem might be magical and surely he can't get his master out of there. Will you help Rhiney here free his master the magician owl at least and maybe see if you can be of great assistance?
Funny Magician Owl Escape is a brand new point-and-click resuce escape game released by Games 4 King.
Other games by -
Walkthrough video for Funny Magician Owl Escape