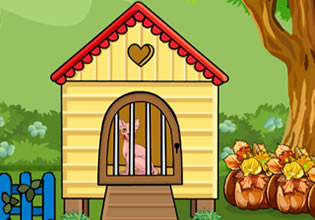 Escape The Cute Sphynx
Winona really thought her sphinx cat ran into the forest nearby, but actually her pet is just nearby and actually inside her cage! Winona was quite confused, for her pet cat entered her cage which in the first place it doesn't really like it? Really weird. But at least she is not going to go into the forest and get herself lost trying to find her rare kind of cat.
Escape players, Winona needs a little help here for her keys to the cage is missing, will you help her with that then so she can release her beloved cat and feed her?
Escape The Cute Sphynx is a new point-and-click outdoors pet rescue escape game developed by Fastrack Games.
Other games by -
Walkthrough video for Escape The Cute Sphynx