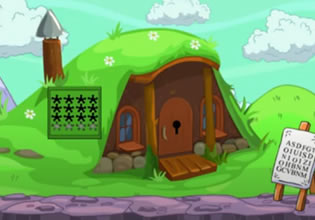 Cute Bull Escape
The land here is filled with animals but those are wild ones though and one must take care when taming them, but Francois who lives there captures those animals week by week to sustain life in this remote land here. But that day as he checked his cage, he found an animal there and unfortunately it wasn't wild.
Francois captured one of his young bull! What in the world? Francois was definitely dumbfounded when he found this, he never thought he'd be capturing his own animal here. Francois needs to get it out then, but first he needs to find the key to it which he doesn't know where. Escape players, will you help Francois here find his key so that he can free his young bull?
Cute Bull Escape is a brand new point-and-click animal rescue escape game from Fastrack Games.
Other games by -
Walkthrough video for Cute Bull Escape