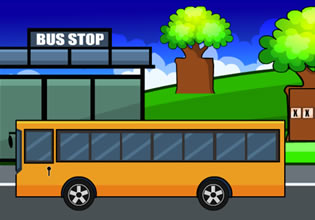 Bus Escape
Francis was kind of like on a tour now, for he is going from state to state here for he is delivering this bus to a location which is miles away. This will take him days and right-now, he is on the 2nd day of his journey. Francis woke-up early that morning in the stop-over shop he was staying into and now he is ready to leave. Well, not without his key to the vehicle though which was nowhere to be found!
Francis is now going around the shop trying to find his key, the employees there are trying as well for that thing should be in the establishment for where else should it be? Escape players, want to help Francis here find his keys so he can finally leave and go on with his task with the bus?
Bus Escape is the newest point-and-click item retrieval game created by 8B Games and Games 2 Mad.
Other games by -
Walkthrough video for Bus Escape