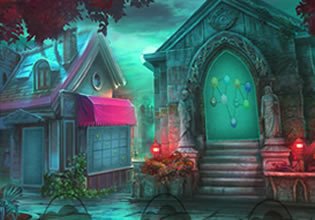 Octopus Funny Girl Escape
Jeana's friend is quite fond of wearing costumes, and that day she was in a playful octopus suit and she was like a sore thumb sticking-out from the rest of the children. That day, Jeana and her friend as well as a few children were playing on the village grounds, but something happened and that stopped all of the fun.
Jeana's octopus friend got trapped inside a house there and the other kids were now scared to do anything. So does Jeana, but because she was the oldest there, she really needs to do something. Escape players, want to help Jeana here then so she can successfully get her friend out and of course safely?
Octopus Funny Girl Escape is the newest point-and-click rescue escape game from Games 4 King.
Other games by -
Walkthrough video for Octopus Funny Girl Escape