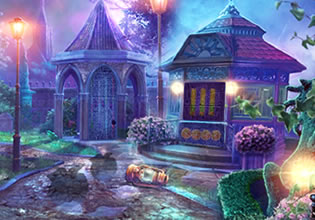 Funny Leaf Escape
The funny leaf is indeed a feared thing across the land here for some, for whenever it is present, the people that are near it starts to laugh and it will only stop once it leaves! Other people are ecstatic when they see this leaf creature comes, for they would like to laugh for the day. But others are not having fun while it is around though, for some laughs hard enough until they faint! Still, the thing is fascinating for there is nothing similar to it.
That day however, somebody needs to rescue this leaf, for it seems that somebody had locked it inside a house and now it can't leave! People near it are laughing uncontrollably, this leaf needs to move on or they will faint here. Escape players, you are laughing yourself but somebody needs to release this leaf so it can move alone. And so, you placed it in yourself to do this for everybody is just moving away from where the leaf was. Will you be able to free the leaf so that everything will return to normal?
Funny Leaf Escape is another new point-and-click escape game made by Games 4 King.
Other games by -
Walkthrough video for Funny Leaf Escape