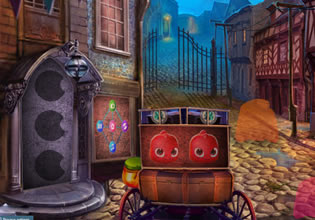 Funny Red Ant Escape
The red ant who lives together with the humans there in the village is a funny one, that's exactly what got him the approval of the villagers there and now he is an accepted and loved resident. As his closest friend, Ryan visits him from time to time, that day he will be going to his house again for he has something for him. But as he arrived there though, he realized that his friend was in some trouble!
His red ant friend is trapped in a part of his house which was tiny! Ryan knows how small his friend is but where he is trapped is really making him uncomfortable. Wonder what was he doing there anyways? Escape players, Ryan is going to help his friend there now so he can finally stretch. Want to help him then so that this rescue will have more success?
Funny Red Ant Escape is a brand new point-and-click rescue escape game released by Games 4 King.
Other games by -
Walkthrough video for Funny Red Ant Escape