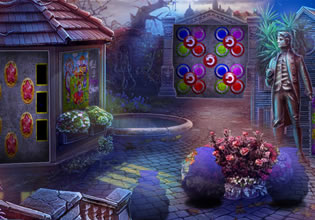 Engaging Monster Escape
Some young monster who was gentle and liked to play with the other kids in the village was kind of cute, even when it was fuzzy, blue, and has horns. The kids very much likes the creature too and they even named him Jake. As a resident there, you can only watch them play and the monster seems to be liking it as well, maybe he doesn't mean any harm to the children or to anybody in the place? Maybe he'll grow one day too and become helpful to the people? And so you opened your thoughts to him and hoped for the better.
That day though, you might need to rescue Jake, for the children came up to you and they said he got trapped in a house there! Escape players, you are now in the situation and helping Jake must be done. Will you be able to get him out and so the children can have their friend back?
Engaging Monster Escape is a brand new point-and-click rescue escape game released by Games 4 King.
Other games by -
Walkthrough video for Engaging Monster Escape