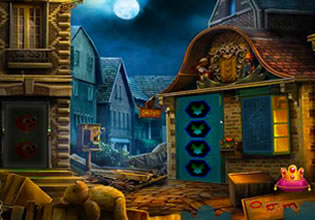 Playing Girl Escape (Games4King)
The village here is home to different kinds of people, from kind old persons, middle-aged, to mischievous kids. One of the villagers there was this girl who loves to play with her toy airplane, it can be ridden-on and from a distance she looked like a boy on it, but she is all girl and only loves flying. That day though, this said girl got trapped in a house there and she needs help!
Escape players, as a villager there yourself you found this said girl and she is trapped, thankfully you found her or who knows how long she'll be trapped in there. Will you be able to help this girl then and quickly or she might hurt herself in the place?
Playing Girl Escape is the newest point-and-click rescue escape game created by Games 4 King.
Other games by -
Walkthrough video for Playing Girl Escape (Games4King)