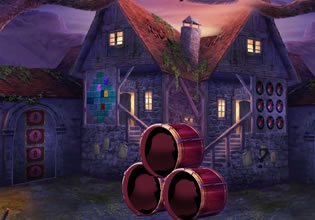 Blessed Monster Escape
There is only one blessed monster here in the village, and that one is kind of like a guardian here whenever other monsters run berserk in the place and hurt people. That's why this monster which has an appearance of a blue and circular bodied individual with only one eye, is being cared well by the people. It looks scary but it is gentle and loves the villagers. But that day the people in the village is going to have to return the favor to it, for it got trapped in a house there and it needs help!
Nobody knows yet how this happened to him, but everybody is now helping-out in freeing this monster, for where it is trapped is quite a problematic place. Escape players, you are one of the villagers who are helping here now, but will you be able to do most so that the monster can be freed?
Blessed Monster Escape is the newest point-and-click rescue escape game from Games 4 King.
Other games by -
Walkthrough video for Blessed Monster Escape