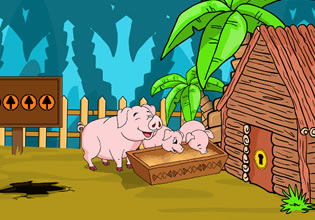 Purple Martin Escape
Powell captured another purple martin bird again, they are abundant in this land and really have no use for him at all. Well, he is going to free this bird then and wait for a decent catch once more like a wild fowl or something. First he is going to need his key that can open this cage so that he can free this martin.
Escape players, will you help Powell with this then so that freeing this bird won't be a chore to him? Help him so he can get this done and so he can move on to his other works for today.
Purple Martin Escape is a brand new point-and-click animal escape game from Games 2 Jolly.
Other games by -
Walkthrough video for Purple Martin Escape