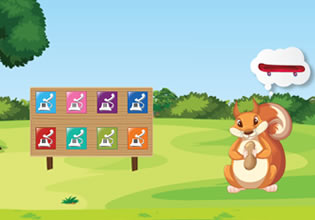 Find Leaf Broom For Dickson
As an old lady, Tina is getting quite a lot of help from the neighborhood for she is not strong like she used to. She was a pretty good person to everyone and that's why people look after her. That day, she has another visitor and he would like to help her clean the fallen leaves from the tree near her home.
It was that boy Dickson and he is a kind kid. Well, Tina cannot say no to help, but first she is going to need more assistance here for she cannot find the leaf broom anywhere and she had been up and down around her house already. Escape players, Dickson can help with this too but more help would be much obliged. Want to assist here as well so that Dickson can then begin cleaning-up the leaves?
Find Leaf Broom For Dickson is the newest point-and-click item retrieval game created by Games 2 Escape.
Other games by -
Walkthrough video for Find Leaf Broom For Dickson