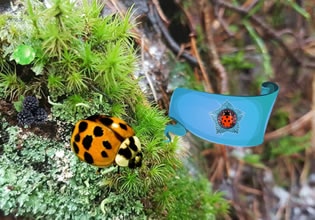 Bernati Forest Adventure
There is a small patch of forest somewhere in Latvia which was quite the mysterious place for not only it is rumored to be haunted, well that's according to some people there, but it is also said that the place is a hiding spot for some treasure! Nobody really knows who put the treasure there and how long, but according to the stories though it could possibly be a long time ago. As a visitor there, Tucker only has one objective in the strange forest, and that is to find those treasures even if he has to face the haunting of the place.
Tucker is now on the search specifically for the 45 gems that had been scattered there and for reasons unknown too, locals just make stories there just to give an explanation of why would somebody do that. People are welcome to search for the gems, but they should take the risk on their own hands for nobody will be coming to rescue them. Tucker is ready now for he had come far just to reach the place, but will you be so as well escape players? Come and play as Tucker here then and see if you can ever find those gems or maybe find something more!
Bernati Forest Adventure is a new point and click item retrieval escape game created by Ainars and Zeb for Escape Fan. Explore mysterious forest location and find 45 gems to escape!
Other games by -
Walkthrough video for Bernati Forest Adventure