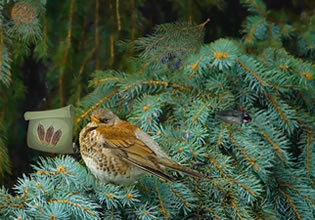 Magical Spring Forest Adventure
The forest is now experiencing spring, it's time to go in there and do the task Dilly have been waiting for an entire season. His task was to retrieve 45 magical butterflies there which only appears in the spring. Dilly needs to do this fast for the forest here despite of it looking good, it is still dangerous there most especially at night so he needs to be quick.
Escape players, Dilly here will now be going, want to join him in this adventure of his then and retrieve a load of not-so typical butterflies?
Magical Spring Forest Adventure is a new point-and-click forest retrieval adventure game created by Ainars. Explore the forest and search for suspicious locations to find a hidden butterfly there. Solve puzzles to find tools and eventually all 45 butterflies.

Other games by -
Walkthrough video for Magical Spring Forest Adventure