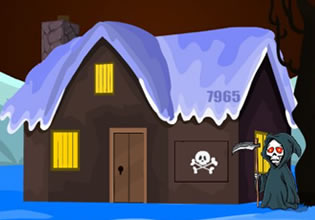 2022 Halloween Episode 5
Lizy the witch tried to escape the dead tree land and she was able to do it, but that only led her to another dunes area but this time it is made of snow!
Lizy is really hoping for this Halloween occasion to end for this is not going well for her. Each and every location she went to is always blocking her and is prohibiting her to leave. This does not happen in the years she celebrated Halloween, but now it is all about that. Escape players, Lizy needs help here once again for she is trapped in the snow dunes area which was also quite creepy. Will you be able to get her out from there so she can get this over with?
2022 Halloween Episode 5 is another new point-and-click eerie rescue escape game made by Games 2 Live. This game is a continuation of the previous one as its sequel, and is a part of the first game as the start of the series.
Other games by -
Walkthrough video for 2022 Halloween Episode 5