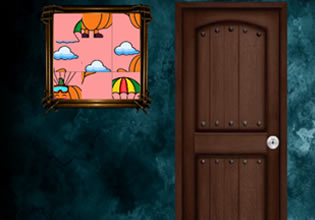 Halloween Room Escape 31
Justine is really going in circles in his own home here, for the witch is really toying the likes of him. The witch have become pretty good in trapping people now, it is after all that she learned from the people she victimized previously, now she is not going to let Justine go.
Escape players, you cannot allow this to happen, you need to get Justine out from his home so that the challenge of this witch for him will finally be over. Want to help him once more then so he can finally get through the illusions of the witch and escape her grasp?
Halloween Room Escape 31 is the newest point-and-click indoor escape game created by Amgel Escape. This game is a continuation of the previous one as its sequel, and is a part of the first game as the start of the series.
Other games by -
Walkthrough video for Halloween Room Escape 31