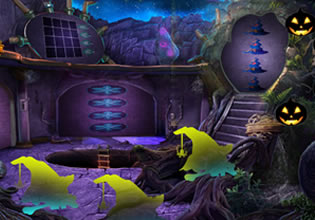 Cute Halloween Witch Lady Escape
The witch lady is now present in the village again on Halloween's eve, she is just a normal girl most times of the year, but she morphs into an old witch lady during Halloween for she is being called to perform a ritual which will benefit the people there. But as she was ready to begin that ritual though, something happened to her and now she needs help!
Escape players, the witch lady is now trapped in the place where she will be performing the ritual! She can't get herself out and that's kind of weird, for she has magic and she is very much capable in setting herself free. But her ritual is for the benefit of the villagers though, so as a good gesture you'll have to help her. Will you be able to get her out so she can begin?
Cute Halloween Witch Lady Escape is a new point-and-click rescue escape game developed by Games 4 King.
Other games by -
Walkthrough video for Cute Halloween Witch Lady Escape