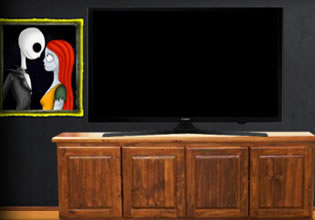 Halloween Room Escape 30
Gillian was finally able to escape and the witch almost got her because of her anger, but because she was able to escape the house and pass the test, the witch have no choice but to go and leave Gillian alone. But she will be searching for her next victim though unfortunately, and for the next one it is going to be Justine!
Justine really got slapped in the face when the witch came to his home at full power and gusts of wind. She is definitely angry, and now her tests fall on to her next victim who is of course Justine. Escape players, you know what will happen next here and Justine is going to need some help. Will you be able to assist then so that Justine can get through the witch's challenges?
Halloween Room Escape 30 is a brand new point-and-click indoor escape game released by Amgel Escape. This game is a continuation of the previous one as its sequel, and is a part of the first game as the start of the series.
Other games by -
Walkthrough video for Halloween Room Escape 30