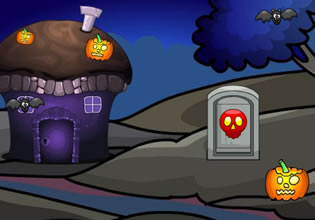 2022 Halloween Episode 3
Lizy now continues her adventure through Halloween for you have helped her escape players and she is very much thankful of that. But now she got herself into another bind and really her luck here is not with her on this year's Halloween event.
Lizy got trapped in the location where she was for there was a huge amount of bats there and they have hindered her to keep going! This might be easy to solve, but bats are animals and unpredictable and this has the possibility to become extra difficult. So escape players, you need to be careful as you help Lizy the witch here once more. Will you be able to assist her so she can move-on again?
2022 Halloween Episode 3 is a brand new point-and-click rescue escape game from Games 2 Live. This game is a continuation of the previous one as its sequel, and is a part of the first game as the start of the series.
Other games by -
Walkthrough video for 2022 Halloween Episode 3