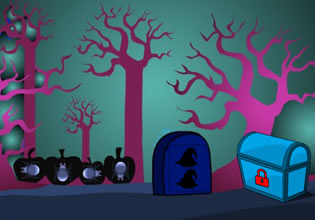 2022 Halloween Episode 2
Lizy the witch is really ramping-up her adventures here in the eve of Halloween, for after your rescue escape players from the dunes where she got trapped, her adventure continues and once again she got trapped where she went!
This time she arrives in a land filled with ghosts and as said, she got trapped there. It could be the ghosts that are holding her in the place, if so then they are really something, for they are able to hold a witch down. Escape players, would you like to help Lizy the witch here once more so she can continue her adventures through Halloween?
2022 Halloween Episode 2 is the newest point-and-click spooky rescue escape game created by Games 2 Live. This game is a continuation of the first one as its sequel.
Other games by -
Walkthrough video for 2022 Halloween Episode 2