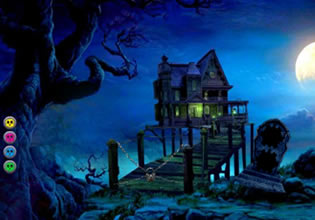 2022 Halloween Final Episode
Lizy the witch managed to escape the area where she got trapped and now she is heading to this Halloween party which she was invited into. But she experienced a little snag once again and she thought really, this Halloween is definitely going against her. Well at least her journey will be ending soon for her destination is nigh.
Escape players, where Lizy is trapped was dark and scary, it is in this lone house there which seems to be imbued by magic, for if it isn't then she'll be able to easily escape there. Will you help Lizy the witch here one last time so she can reach her destination which was in this party.
2022 Halloween Final Episode is a new point-and-click rescue escape game developed by Games 2 Live. This game is a continuation of the previous one as its sequel, and is a part of the first game as the start of the series.
Other games by -
Walkthrough video for 2022 Halloween Final Episode