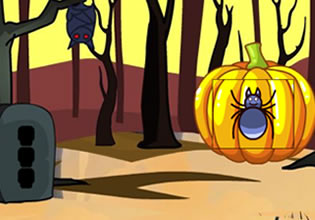 2022 Halloween Episode 1
Lizy the witch is now roaming around the land for it is Halloween, and as a witch, she needs to do her job in making the event scarier and also to ask candy from the residents. But as she was heading to this community, she got trapped in some strange dunes and now she really can't get herself out!
Thankfully you were with her escape players, as her ward, you can help her easily for you are free. But the thing is you don't know yourself how to do this rescue, even still you must do this for your master Lizy needs the assistance. Escape players, will your skills and logic be enough for this rescue in the eve of Halloween?
2022 Halloween Episode 1 is another new point-and-click rescue escape game made by Games 2 Live.
Other games by -
Walkthrough video for 2022 Halloween Episode 1