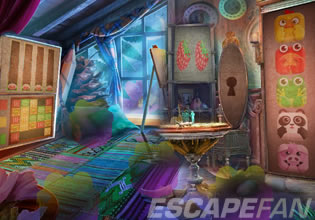 Spider Boy Escape
People are now trying to search for this boy who likes to dress-up as animals, nobody knows where he is but people who lives in the town here are very much concerned of everybody and for them nobody should be left behind, so just in case this boy needs help for he is currently missing, they will be his only help. Thankfully though they all did try to find him, for actually he is trapped inside a house there!
The person who found him was Hugo, thankfully he went in places his fellow searchers didn't, for actually the boy was there and he is trapped in some house! Wonder why he was here? Escape players, place yourself on the shoes of Hugo here now and do the rescue for this boy carefully for you might force this and the kid might get hurt.
Spider Boy Escape is a brand new point-and-click rescue escape game from Games 4 King.
Other games by -
Walkthrough video for Spider Boy Escape