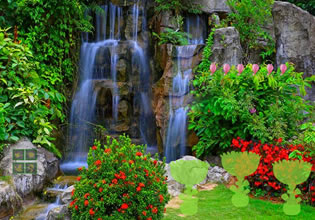 Seeking The Precious Flower
There is this precious flower which Jeffrey had been seeking for years, this flower is only one and absolutely rare. It is said that this thing can cure any illness if used properly, but Jeffrey is losing hope already for he had been on the search for a long time and until now, no such luck. But he might have that now for this time, he was able to narrow the potential location of this flower and according to what he got, it could be in this hidden garden!
The garden was vast and as Jeffrey saw it, he thought this is not going to be easy, well nothing ever is but he is determined to finally find that flower once and for all. Escape players, Jeffrey might need extra hands here for that flower is somewhere in this vast place and he is going to need all the help that he can get. Will you be able to assist Jeffrey with this so he can finally acquire this ultra precious flower?
Seeking The Precious Flower is the newest point-and-click retrieval outdoor game created by Games 2 Rule.
Other games by -
Walkthrough video for Seeking The Precious Flower