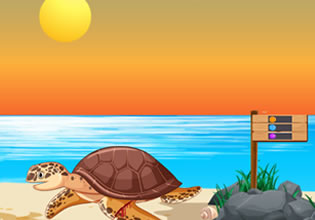 Charming Turtle Brothers Rescue
Billy lives in a simple house here in the beach and most of the time, he gets visited by guests but these are not normal humans though, for they are animals! One of these guests are these sea turtles that are absolutely inseparable, they are brothers and every time they visit they are always together. But that day as they come though there was a difference and Billy needs to respond to that.
One of the turtle brothers is injured and it is a little serious. Billy needs to take care of that but he is going to need a few things. Escape players, would you like to help Billy here in getting what he needs to help one of the sea turtle brothers out?
Charming Turtle Brothers Rescue is a new point-and-click animal rescue escape game developed by Games 2 Escape.
Other games by -
Walkthrough video for Charming Turtle Brothers Rescue