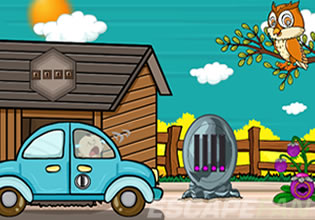 Rescue The Baby From The Car
Your neighbor came to you and she was asking for some serious help! Your neighbor was Felicia and you quickly asked then what was up. She said that her baby got accidentally trapped in her car and she was having a hard-time trying to open it! That's definitely serious, so escape players you went quickly to answer to this call for urgent help.
Okay now you need to find some things which can help open the locked car here, you need to do this quickly for the safety of the child in there is at risk. Find things in your home or in Felicia's house with haste, for time is of the essence here now.
Rescue The Baby From The Car is a brand new point-and-click rescue escape game released by Games 2 Jolly.
Other games by -
Walkthrough video for Rescue The Baby From The Car