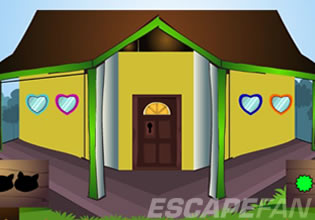 Help To Find The Diamond
The boss tasked Ethan to go to one of their secret houses to retrieve something important. Ethan is pretty loyal to the boss so he of course accepted the task and it was to get a giant diamond from the said house which was located in the wilderness. This is a very important order for that diamond Ethan knows is absolutely valuable, so he needs to focus.
Escape players, Ethan arrived at the place and he seems to be encountering a problem, he could not find the key to the receptacle of this diamond and he had been roaming around the area looking for it. This key is also hidden somewhere so it's understandable why he couldn't find it. Will you help Ethan here with this then so he won't blow this task to failure?
Help To Find The Diamond is a new point-and-click item retrieval escape game developed by Games 2 Live.
Other games by -
Walkthrough video for Help To Find The Diamond