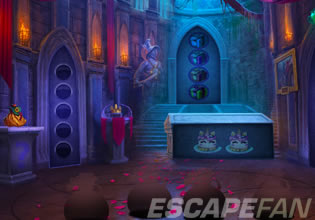 Playful Red Ant Escape
Roman knows about the fascinating animals living in the village here with them, some are concerning but others are only interesting, like this one ant which was absolutely huge and looks dangerous, but it was actually gentle and curious. That day, Earl who was a resident in the place might need to rescue this said ant for at the moment, it is trapped in a house there.
Escape players, Roman have not encountered something like this, but he is going to help of course for this huge insect has work to do back in the nearby forest where it lives. Roman is not having it easy in freeing the ant here though, will you help him here then so that this trapped animal can be freed?
Playful Red Ant Escape is the newest point-and-click animal rescue escape game created by Games 4 King.
Other games by -
Walkthrough video for Playful Red Ant Escape