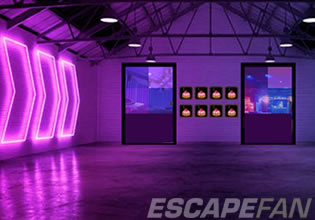 After Party Night Club Escape
The Trio club is being owned by Rico and the place was packed through the evening because it was his birthday. There were drinks, music, lights, and people across the various rooms there and it was a blast. But eventually it came to an end though, but for Rico however he will come across it differently, for when he woke-up there and collected himself for the drinks really hit him, he stood-up in shock for nobody was in his club anymore but him!
Rico was definitely confused and a bit spooked, for he doesn't know what was happening here and where were the people? Rico cannot think straight at the moment, but he is able enough to know that something is not right here and he needs to get out of the place, but that will have a little problem however, for he seems to need to find items first in-order to get himself out! Escape players, want to see what that means? Play as Rico here then and see if you can help him as well.
After Party Night Club Escape is another new point-and-click indoor escape game made by Big Escape Games.
Other games by -
Walkthrough video for After Party Night Club Escape