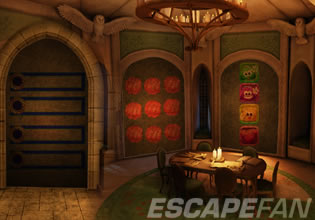 Penguin Girl Escape
Everyone in the town here is very delighted with whatever they want to do there, for it's the most free town in the entire country, but law and order must still be maintained though so if an act is against the law, then that's the exception. Some of the townsfolk there play dress-up and one of them was this girl who is most of the time dressed as a penguin. She is not bothering anybody, she is even giving people fun and happiness. But that day though it seems that she had bothered herself, for she got trapped in a house there!
Good thing a constable was nearby, and that was Herman. He has no idea how this girl who is dressed as a penguin got herself trapped in there, but Herman will help of course for he is an officer. Escape players, Herman is not really much of a rescuer here, that's why he is going to need your help to open this place where the girl is trapped. Will you be able to help on that?
Penguin Girl Escape is brand new point-and-click rescue escape game from Games 4 King.
Other games by -
Walkthrough video for Penguin Girl Escape