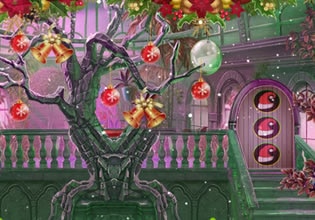 Grateful Penguin Escape
Then again there is another fascinating animal that entered the area of the village there, this time it's a penguin which was wearing some sort of scarf! Man this place is definitely different, but the people there are already used to such things and they just let them be. But that day though Carlton must not ignore this said penguin though, for this one was actually trapped inside one of their cages there!
This cage where the penguin was currently trapped was suppose to be for polar bears who wanders too close to the area, once they catch one they don't hurt it, they'll just free the creature somewhere far and hoping then that the bears won't return. Well this penguin does not belong in there now, he needs to get it out and even more so that this animal is special. Escape players, want to help Carlton here free this penguin and delicately too for the cage is old and has a lot of harmful things sticking-out from it? Be alert on this as well for this is still a wild animal.
Grateful Penguin Escape is a brand new point and click animal rescue escape game from Games 4 King.
Other games by -
Walkthrough video for Grateful Penguin Escape