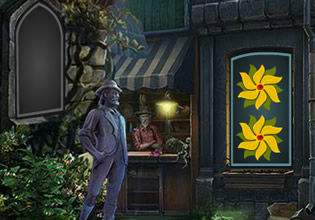 Delicate Lecturer Escape
There will be a new teacher in town and the students were all curious for the teacher was going to be a she, that's a first for the last time was a sir and he wasn't able to carry the attitude of the students for their town was indeed like that, filled with mischievous kids. That day, the teacher arrives in the place and as one of the persons who greeted her first, Peter was among them. Peter is kind of like the town's go to guy when something wrong happens, he sometimes helps in disciplining the students too and they listen to him for he is respected. After a few greetings, the teacher was on her way to her temporary home and because she wasn't familiar with the place, she entered a wrong house and that was already a bad thing!
The teacher entered the house of one of those mischievous kids and now she is trapped in the place! Peter swears he'll talk to the kids after this but first he must rescue the woman before she gets culturally shocked and might leave then. Escape players, will you be able to help Peter here rescue the new teacher from where she is trapped safely? Carefully now and make this as relaxing as possible.
Delicate Lecturer Escape is the newest point and click house rescue escape game from Games 4 King.