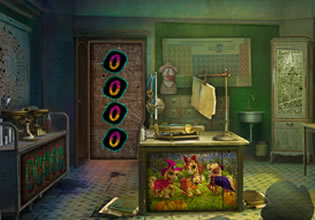 Native Little Girl Escape
There is a local tribe near the village here and as a villager, Dalton even has a native friend which was this girl that's the bravest in their settlement! That's the reason why Dalton likes her, for he really admires bravery that is not mindless and foolish. That is why when Dalton found her trapped in a house there that day, he got quite concerned for this never really happens to her.
Dalton fears that something different might have happened here, that's why he is going to help her quickly for his help might be of real importance in this. Escape players, imagine you are Dalton here, will you be able to help his native friend who was weirdly stuck in this house?
Native Little Girl Escape is the newest point-and-click house rescue escape game created by Games 4 King.
Other games by -
Walkthrough video for Native Little Girl Escape