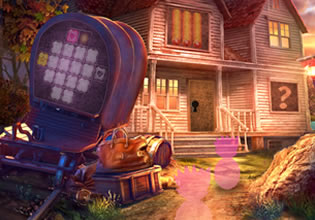 Native Boy Escape
Natives and foreigners all live peacefully in this secluded village, and it had been that way for many years. It is amazing how they were all able to make it work knowing that in the past, locals and foreigners have really had a hard time trying to coexist with each other. Guess maybe it is all a coincidence that the people who lived there now are all sensible. As one of the persons who were born there, Samson has this friend who was a native, they were both boys and they would play almost everyday during summer. That day, Samson was going to meet his friend again, but guess as he found him he was in some mischief for he is trapped in his house!
Escape players, Samson here doesn't know what happened to his friend, but he will help him still for he needs it. Will you help Samson here as well so he can help his native friend out?
Native Boy Escape is the newest point-and-click rescue escape game created by Games 4 King.
Other games by -
Walkthrough video for Native Boy Escape