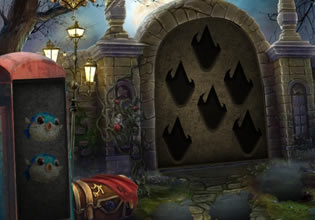 Boldness Girl Escape
In this settlement, there is a girl who is not only very brave, but also quite bold and she would not stand-down against any person. But she respects the good folks though and even protects them from injustice and wrongdoers. But that day, something actually stopped her, and that was just a door!
As a settler there, Gerald knows this girl, he isn't close with her though but when he found her trapped in this house and was really trying her best to get out, he is definitely going to help her. Escape players, Gerald might need a little assistance here for he is having some trouble. Will you be able to assist in any way you can for this rescue?
Boldness Girl Escape is a brand new point-and-click rescue escape game released by Games 4 King.
Other games by -
Walkthrough video for Boldness Girl Escape