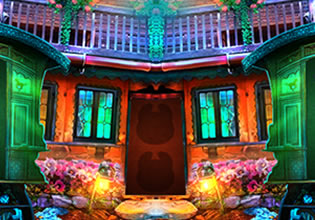 Ingenuous Girl Escape
The town's researcher have finally return with goods and knowledge of how to better their lives in the place. The researcher is a girl and she is quite the smart one and also adventurous, that's why she took this task so she can travel and reach places with new knowledge so she can take them back home. But as she returns though, something happened to her and now she needs help!
The researcher just got trapped in a house there and as for Jimmy who found her, that's quite weird for he expected to find her at the town's square and not in this run-down house where she is now trapped. Escape players, Jimmy needs to get the researcher out of there, and for that he is going to need some help. Would you like to assist so that the girl can then be free to deliver what she has to the townsfolk? Find a key to it then or something and or anything that can help.
Ingenuous Girl Escape is the newest point-and-click rescue escape game from Games 4 King.
Other games by -
Walkthrough video for Ingenuous Girl Escape