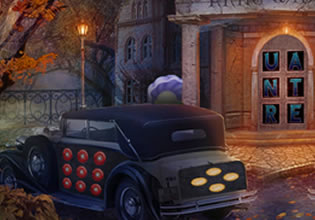 Native Playing Girl Escape
Davidson was confused why his friend who was a native living in the tribe nearby haven't come to the village even when they agreed to meet each other this day. Did something happened in their tribe? Davidson was concerned to the point he tried to find his friend and as he did, he thought about stuff. Maybe her father wouldn't allow her to go to the village? Maybe not, for this village is friendly to the natives. He was about to get out of the area of the village when he saw her!
Davidson found his friend inside a house there and she is trapped! What in the world was that girl doing in there? Davidson asked her and she told him that she got curious of the place, but when she entered the door behind her shut. It's a good thing her friend Davidson is here now, but he still needs extra help there. Escape players, want to help in freeing this native girl here with Davidson?
Native Playing Girl Escape is the newest point-and-click rescue escape game created by Games 4 King.
Other games by -
Walkthrough video for Native Playing Girl Escape