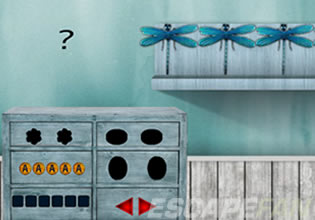 Kitty House Escape (8b Games)
This house here is rather decent, it's called the kitty house but it's not actually a normal place, it is as an escape house and people who wishes to take-on the challenges of the said place do their best to get themselves out of the home! And that day, Mariel is in there for she is the latest challenger.
Escape players, Mariel is now ready, but are you? Play as Mariel here then, do your best to escape from the place using all the items you can find there and also, make use of your skills and logic. Wonder why the place is called kitty house anyways? Well, just keep your eyes peeled for clues there for those are quite important for you to escape.
Kitty House Escape is a brand new point-and-click indoor escape game from 8b Games.
Other games by -
Walkthrough video for Kitty House Escape (8b Games)