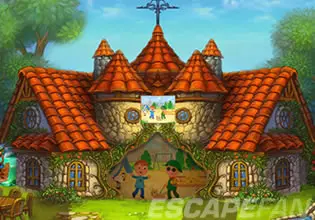 Grass Cutter Boy Escape
There is only one grass-cutter here in the village and he is just a boy, but he is quite fascinating with how he does his job though, for he is very fast and very thorough every time. That day, Margaret needs the grass-cutter boy for a job again, but as she thought she was going to need his help, it was actually going to be the other way around for the moment, that's because the boy needs help now!
Margaret found the boy trapped in his own house! Now Margaret doesn't know what happened there, she doesn't even know much about rescuing, but she will help him still for he needs it. Will you help as well escape players so that this all-important boy can be rescued much quicker?
Grass Cutter Boy Escape is another new point-and-click house rescue escape game made by Games 4 King.
Other games by -
Walkthrough video for Grass Cutter Boy Escape