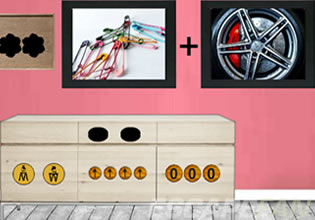 Niece Home Escape (8b Games)
Aria arrived in the country a day ago and her niece volunteered for her home to be used by her. Of course Aria accepted for she doesn't want to turn-down her niece. Aria is now in the house and at the moment she is waiting for her niece to come home later, but it seems that something is happening and Aria came across that when she was about to get out of the house for a moment.
Aria is now trapped in the house for the doors are mysteriously locked! Aria have no idea what's happening, but she won't allow this to persist though, she'll just fix this for somehow she fears that she did something which made the doors locked there. Escape players, want to help Aria here so she can get this fixed long before her niece arrives from work?
Niece Home Escape is the newest point-and-click indoor escape game from 8b Games.
Other games by -
Walkthrough video for Niece Home Escape (8b Games)