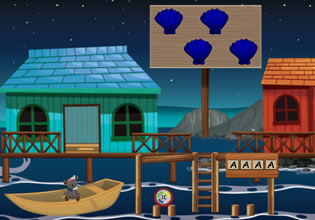 Handsome Jackson Escape
Cerena and Jackson lives peacefully now on a coastal area in a house over water. Cerena have never experienced peace such as this, and so does her husband who spends most days in a week at sea just to surf. For Cerena, he sure is dreamy and she loves her husband to bits. Evening comes and Cerena prepared dinner in their house for soon he'll be returning. After a while, he returns but unfortunately though he can't enter the house. Why? Well, weirdly he can't open the door and so does Cerena on her side!
Both of them have no idea what's happening, but Cerena got this and she is feeling determined to solve the problem. Escape players, you will still be helping Cerena here, will you be able to assist then so that her husband Jackson can finally get inside?
Handsome Jackson Escape is a brand new point-and-click indoor escape game from Games 2 Escape.
Other games by -
Walkthrough video for Handsome Jackson Escape